Established in January 2012, InsideOut Policy Research comprises owner and Director, Tracy Byrne (PhD) and her network of smart and dynamic associates, all of whom have extensive backgrounds in research, policy analysis, education, and/or program evaluation. In addition to our core team, InsideOut is connected to and collaborates with a network of experienced consultants and researchers from a variety of professional backgrounds.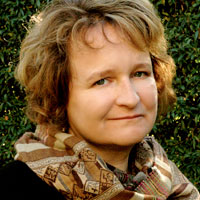 Tracy Byrne (PhD),
Principal
Tracy Byrne is an accomplished research consultant with exceptional communication skills and a strong background in social and health policy and practice. She has 20 years of professional experience as a researcher, writer and teacher/facilitator, and a proven track record of delivering projects on schedule, within budget and to exacting standards of quality. Tracy has successfully guided a variety of research and evaluation projects on a broad range of policy and programmatic issues. With a PhD in English Literature from the University of Glasgow, Scotland, she brings finely honed research, analytical and writing skills to bear on all her projects. Tracy approaches her role as Director of InsideOut Policy Research with passion and intelligence, and a commitment to exceeding the expectations of her clients. Tracy is an Adjunct Professor with the School of Public Administration, University of Victoria, British Columbia.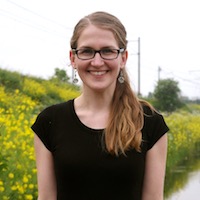 Jenny Weston (PhD),
Senior Associate
Jenny Weston has a background in research, analysis, writing, and editing. She earned a PhD in History from Leiden University (Netherlands), and has served as an Adjunct Professor of writing at Rutgers University (New Jersey). She has published articles and chapters on a wide array of historical topics, including the history of reading, book culture, and education. As an associate of InsideOut Policy Research, Jenny has provided research, analysis, and facilitation support for a variety of projects, demonstrating her comprehensive research skills and ability to analyze and synthesize material with precision. In 2018, Jenny became the founding director of Redpoint Research in Victoria, BC. She maintains a strong interest in the fields of social policy, advocacy, and education in both Canadian and international contexts.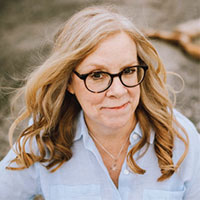 Dawn Nickel (PhD),
Senior Associate
Dawn is an accomplished and resilient leader with over 20 years of private and public sector experience, primarily developing and directing complex research programs. Prior to joining InsideOut, Dawn ran a high functioning unit that sought to increase cross-governmental capacity for evidence-informed policy and decision-making. With a PhD in Social and Health Care Policy, Dawn has expertise in qualitative and mixed-method research design and deployment, as well as outstanding analytical, writing and editing abilities. As a woman in long-term recovery (over thirty years) from a substance use disorder, an anxiety disorder, and intimate partner violence, Dawn is also able to bring the lens of her own lived experience to a range of InsideOut's projects. A respected thought leader in the women's recovery sphere, Dawn's life passion is leading a nonprofit organization that inspires hope, reduces stigma, and empowers women in or seeking recovery for substance use and other behavioural health disorders.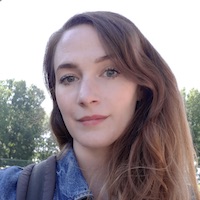 Jenneka Janzen (PhD),
Associate
With experience in academia and the private sector, Jenneka Janzen brings a keen eye for detail to her work. Driven by a background in instructional design, grant writing and teaching, Jenneka is skilled at synthesizing complex concepts and research findings for audiences with a range of needs and backgrounds. She is adept at collecting, analyzing, and communicating data in a variety of research fields, and strives to participate in multidisciplinary and collaborative studies. Born in British Columbia, Jenneka earned a PhD in History from Leiden University (Netherlands). In addition to providing research and writing support to InsideOut, she freelances internationally as a researcher, project manager, editor, and copywriter. She is especially interested in the key role of evidence-based, community-informed, and inclusive research in the development of policy and practice.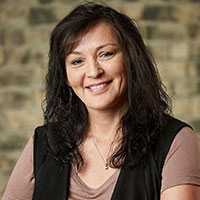 Michele (Lagius) Mundy (MA),
Associate
Michele (Lagius) is of Kwakwaka'wakw ancestry, a member of the 'Namgis First Nation from Alert Bay, BC. She also has ties to Kingcome Inlet (Dzawada'enuxw First Nation), Turnour Island (Tlowitsis First Nation), Village Island (Mamalilikulla First Nation), and Fort Rupert (Tsaxis). Michele holds specific expertise in Indigenous Cultural Safety (ICS) education and has facilitated ICS training since 2010, working with learners in a variety of sectors. She has developed a range of ICS curricula and workshops, offering introductory to advanced learning opportunities. A highly skilled facilitator, Michele has a depth of experience in community engagement. She is adept at forging relationships with others and sensitively enabling the sometimes difficult, but crucial, conversations. Community connections are extremely important to Michele, as are the traditional teachings that she has received throughout her life. Michele works to ensure that Indigenous voices are heard and upheld in all projects. With an MA in Conflict Analysis and Management, a BA in Child and Youth Care, and a BA in Business Administration, Michele has a wide range of transferable skills, which she brings to work as diverse as leading projects in Indigenous programming and creating film and television content.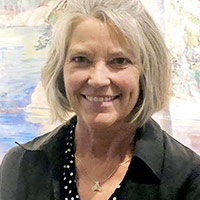 Amanda Seymour,
Senior Associate
Amanda is an experienced leader in the field of health and social policy and practice. Over the past 30 years she has worked for the BC Government, regional health authorities, and non-profit organizations, and has developed a high level of expertise in strategic thinking, policy analysis, writing, research, and leadership.
Prior to joining InsideOut, Amanda worked for the BC Government, developing evidence-based policy, practice and programs. Amanda's non-profit experience includes counselling, program development, and leadership in the areas of pregnancy and parenting, substance use, mental health, prevention of Fetal Alcohol Spectrum Disorder (FASD), violence, and trauma.
Born and educated in the UK, Amanda earned her Bachelor of Arts in Sociology and Social Anthropology before moving to Canada. She completed a Bachelor of Social Work and a Master of Public Administration at the University of Victoria.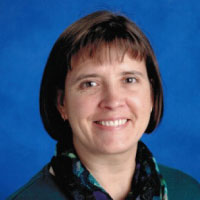 Marcia Anderson (BA, BEd),
Associate
Marcia is a highly skilled and creative educator with 25 years of experience working in educational centres in British Columbia and Alberta. Marcia has developed numerous curricula, year plans and educational resources. Her approach to curriculum development is evidence-informed and student-centred. She prioritizes the creation of active, real-world learning opportunities that meet the needs of visual, aural and tactile learners and that support students' ability to reflect upon and apply their learning. Marcia holds a Bachelor of Education, a Bachelor of Arts in Child & Youth Care, and a Certificate in Early Childhood Administration. She brings a robust understanding of pedagogy and a passion for education to InsideOut's curriculum development and education outreach projects.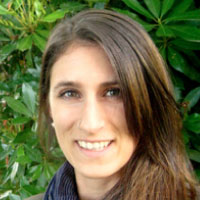 Samantha Morris (MA, BSc),
Associate
Samantha has worked in academia and the public service as a researcher, writer, editor, and facilitator, and is passionate about supporting evidence-informed policy and practice. Prior to joining the InsideOut team as a consultant, Samantha was a Research Coordinator with the B.C. Government.  She has an MA in history, a BSc in nursing, and a strong background in social research.  Samantha is passionate about public health, obstetrics, and women's health and is committed to health promotion and evidence-based practice across the health care system.
"We are passionate about supporting excellence in policy and program development for the education, health and social service sectors."